Contact us for a free consultation, today.
Waddell Pest Control
Local - Our Waddell pest control expert knows how to control Waddell pests
Honest - We are family owned and operated, and we take great pride in our Waddell pest control business
Reliable - We value your time and take every pest control job we do seriously, no matter the size of your home or office
Estimates - All Waddell pest control estimates are free, and every job is backed up with our 30 Day Guarantee
Discount - Active duty military get a 10% discount on all Waddell pest control services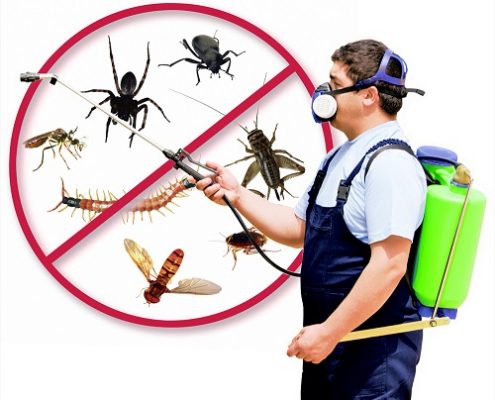 Insects, termites, rodents, spiders and other pests put you, your family, and your Waddell home at risk. Once pests become established it can be a nightmare trying to get rid of them, and if you've ever attempted your own Waddell pest control then you already know that professional help is essential. With more than 17 years of Waddell pest control experience, Justin Barton, the owner of Barton Family Pest Control, has knows how to control the most stubborn pests. Personalized care backed up with a 30 Day Guarantee ensures that you eliminate pests from your home at a far better price than the big Waddell pest control companies can offer. You can also trust Justin to treat your home like it's his own whenever you use his Waddell pest control services. Don't let insects and other destructive pests wreak havoc on your home and family. Contact the most trusted Waddell pest control expert today and find out how we earned the motto, "Local, Honest, and Reliable."

Trying to control pests on your own will likely end up in failure. Spiders, ants, crickets, roaches, and many other common Waddell pests can quickly swarm out of control, putting your family and your home at risk. In an attempt to save a few dollars, you can quickly find yourself facing far greater costs if your pest control efforts fail.


Let us handle your pest control needs
With 17 years of experience, Justin Barton of Barton Family Pest Control will keep your home pest-free at an affordable price. Contact today to find out more about our Waddell pest control services, and let us put our more than 17 years of experience to work for you.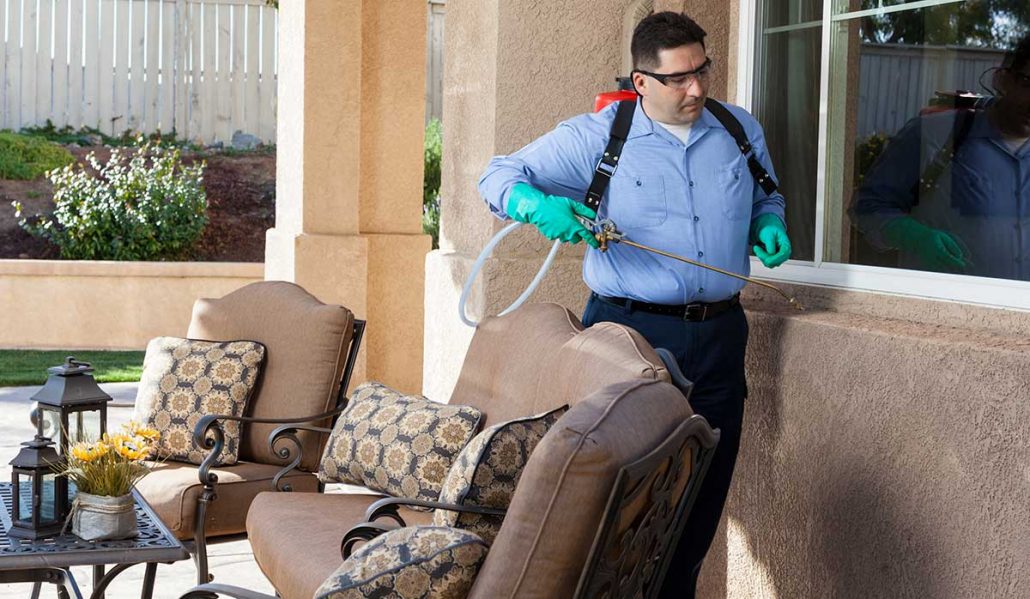 .
.

Waddell Tidbits

Lake Pleasant is a 10,000-acre man-made reservoir in the Phoenix Metropolitan Area. It was completed in 1927. Originally, the lake only had a surface area of about 3,700 acres. It was created for irrigation by the ones behind the Waddell Dam, which was the world's largest agricultural dam project back then. The Waddell Dam was created by the private firm Brandon, Gordon, and Waddell. It wasn't only the dam was that was named after one of the senior partners, Donald Ware Waddell. There is an unincorporated town in Maricopa County, Arizona that is also called "Waddell".

D.W. Waddell was originally from Ohio, but he had bought some land in Maricopa County. He laid out a town site plan in 1935 on Waddell Road and Cotton Lane. Waddell eventually moved to his new town to oversee the town development. He then served on the board of Maricopa's Water District. He also established his own Waddell Ranch Company and invested in the Arizona Citrus Land Company. The town is fairly new since its postal office was established in 1937 at the original site of Waddell's first store.

Later on, the post office changed its location and was placed next to a cotton gin office in one establishment. In 1992, a new post office was erected on Glendale Avenue and Cotton Lane. This soon became the current Waddell Post Office. Unfortunately for Waddell and visions of his own town, it's not going to happen. The town is right next to Surprise City and its influence is creeping into Waddell. This might mean that the Waddell community will be incorporated into the big city soon. The town's name can still be seen on its stores, however. The Waddell Road, which runs through Surprise City, is still on the map. Of course, there's also the Waddell Dam on Lake Pleasant and the one on Agua Fria River.

It was once called Frog Tanks Dam and Pleasant Dam before it was changed to "Waddell Dam" in honor of Donald Waddell in 1963. It was just shortly after the latter's death and the local government wanted to recognize his contributions as a Maricopa Water District board member. The Waddell town has several notable establishments that cater to people coming from the nearby cities and counties.

In November 2010, the Maricopa County Library District opened the White Tank Regional Library on White Tank Mountain Road in Waddell. The town is also home to the Wat Promkunaram Buddhist Temple on 17212 W. Maryland Avenue. It is a Buddhist temple, as well as a cultural center and a monastery. It welcomes Buddhist practitioners from different countries like Thailand, Laos, Cambodia, and Vietnam. It also serves Mahayanist Buddhists and even non-Buddhist visitors who want to meditate and seek enlightenment and peace.

Waddell is a small town, but it's close to several hot spots for tourism. Nearby Lake Pleasant offers several activities that locals and visitors can do. The largest artificial lake in the valley offers superb fishing and boating experiences. The Lake Pleasant Regional Park, which is where the lake is located, has a 4-lane and a 10-lane boat launching ramps. Each ramp has its own bathroom facilities and parking lots. More than 500 vehicles are allowed all in all. Aside from boating, fishing is, of course, a popular pastime at the lake. There are over 12 species of fish in the lake like Tilapia, White and Black Crappie, Bluegill, White and Striped Bass, as well as the Large Mouth Bass, the Bigmouth Buffalo Fish, the Channel Catfish, Flathead Catfish, the Green Sunfish, and Redear Sunfish.

At the park, you can also go hiking and camping. There are around 148 sites for tents and RVs in the Lake Pleasant Regional Park. There two kinds of camp sites at this park: the Developed and the Semi-Developed sites. The former offers water, electricity, a picnic table and chairs, a covered ramada, a dump station, a barbecue grill and a fire ring. The latter only offers a covered ramada, a BBQ grill, a fire ring, and a picnic table.

There are three camping grounds in the park. The Desert Tortoise Campground has 25 Developed sites, 41 Semi-Developed ones, and 10 for tents. The Roadrunner Campground and Picnic Area has 72 Developed sites for tent and RV campers. The campgrounds have a great view of the lake and they are surrounded by wild desert plants, as well as large cacti. One last great thing about camping in the Arizona desert near the lake is the chance to gaze at the stars. At seven in the evening, you can watch the starry night sky through the telescopes provided by the Maricopa County Park. You don't even have to borrow one if you're not interested in learning about constellations, but sleeping under the stars is still a romantic experience. If you're from Waddell, this is a great activity to do during the spring and summer months.