Contact us for a free consultation, today.
Peoria Pest Control
Local - Our Peoria pest control expert knows how to control Peoria pests
Honest - We are family owned and operated, and we take great pride in our Peoria pest control business
Reliable - We value your time and take every pest control job we do seriously, no matter the size of your home or office
Estimates - All Peoria pest control estimates are free, and every job is backed up with our 30 Day Guarantee
Discount - Active duty military get a 10% discount on all Peoria pest control services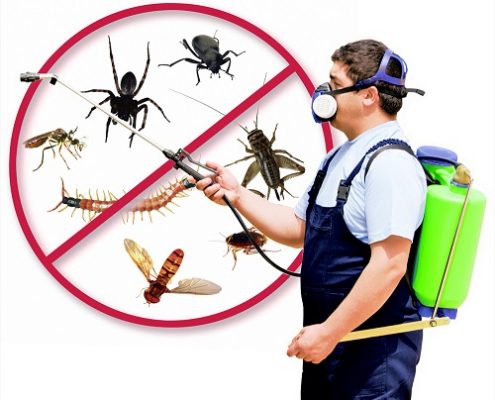 Insects, termites, rodents, spiders and other pests put you, your family, and your Peoria home at risk. Once pests become established it can be a nightmare trying to get rid of them, and if you've ever attempted your own Peoria pest control then you already know that professional help is essential. With more than 17 years of Peoria pest control experience, Justin Barton, the owner of Barton Family Pest Control, has knows how to control the most stubborn pests. Personalized care backed up with a 30 Day Guarantee ensures that you eliminate pests from your home at a far better price than the big Peoria pest control companies can offer. You can also trust Justin to treat your home like it's his own whenever you use his Peoria pest control services. Don't let insects and other destructive pests wreak havoc on your home and family. Contact the most trusted Peoria pest control expert today and find out how we earned the motto, "Local, Honest, and Reliable."

Trying to control pests on your own will likely end up in failure. Spiders, ants, crickets, roaches, and many other common Peoria pests can quickly swarm out of control, putting your family and your home at risk. In an attempt to save a few dollars, you can quickly find yourself facing far greater costs if your pest control efforts fail.


Let us handle your pest control needs
With 17 years of experience, Justin Barton of Barton Family Pest Control will keep your home pest-free at an affordable price. Contact today to find out more about our Peoria pest control services, and let us put our more than 17 years of experience to work for you.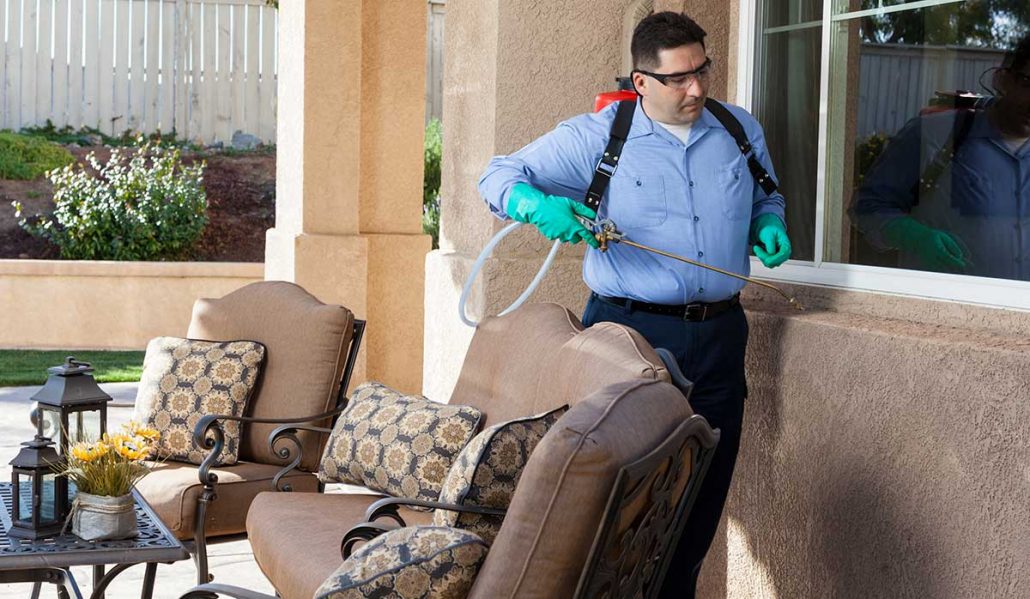 .
.

Peoria Tidbits

William John Murphy, who founded Glendale in Arizona, was working on the Arizona Canal in the 1880s. In order to make use of the new irrigation system, he recruited some people to settle in an area in Arizona. Most of these people came from Peoria, Illinois. Eventually, they named their new community "Peoria" after their old hometown and in 1897 when they filed the new Peoria map.

The town's original map had then included the streets Van Buren, Grant, Lincoln, and Jackson, as well as from Monroe to Madison, Jefferson, and Washington. In 1888, Peoria finally got a post office that bore its town name. Back then, there were only 27 residents in town. Peoria's first school held its first class at an unoccupied brick store facing Washington Street. It was only in 1891 that the town's first one-room school building was erected.

The Santa, Prescott, and Phoenix Railroad passed through Peoria. The company established a train depot on 83rd Avenue. It was eventually sold to nearby Scottsdale in 1972. You can see it at the city's McCormick Stillman Railroad Park. Before the town became official, it was served by the Peoria Chamber of Commerce who oversaw the town's businesses and transactions. Many establishments were built during this time in Peoria.

In 1918, the three-story Edwards Hotel was built. In 1920 alone, many buildings were erected all over town. In May of that year, the Mabel Hood building was constructed at the southwest corner of Washington Street. A month after that, the John L. Meyer was completed, and in July, it was the O.O. Fuel's Paramount Theater. In 1920, the town also established its first Fire District, which was made up of volunteer firefighters. It served as the Fire Station 1 from 1950 to 2004. Finally, Peoria was incorporated in 1954.

The town's library was held at the Peoria Women's Club meeting hall in 1920, but in 1975 it was moved to the old Peoria City Hall. That building now hosts the Peoria Center for the Performing Arts. The library was then moved to the Peoria Municipal Complex, while the Women's Club hall was given to the City of Peoria's governing body in 1959. From several hundred, the town's population increased to 1,925 in 1954. During this time, many people were employed at the nearby Luke Air Force Base. This prompted many people to move to and live in Peoria. The town's progress continued steadily and quickly.

In 1970, the firefighters were given paid positions. In 1988, the municipal complex began construction at the site of Peoria's old town. A year later, the police station was established and the main city hall was built in 1991. From just a few thousand people, Peoria became the home of over 50,675 residents in 1990. In 2008, Money magazine ranked Peoria among the Top 100 Places to Live. The town has made a name for itself in terms of resorts and beautiful recreational parks and centers for visitors, but it also has a number of historic structures that anyone can appreciate.

Peoria's Historical Society was established in 1990 and its members meet up at the historic Peoria Central School building, which is at 10394 North 83rd Avenue. One of the old structures in Peoria is the 1889 Peoria Town Well, which is now Osuna Park near Washington Street. This well was an important part of the town's history as it provided water for Peoria's residents and travelers. Another historic building was the Presbyterian Church, which was erected in 1899. It is the oldest building located on the original town site at 10236 83rd Avenue.

You can also visit the building that hosted the Lazy J. Cafe and Bud's Barber Shop. It was constructed in 1918. The barber shop is still at the establishment. Located at 8295 W. Washington Street, the Saliba's Pay 'n' Takit or the Park and Shop. It was the first supermarket in Peoria and it was run by the Saliba family. The building on 8271 W. Washington Street used to house the Wood's Pharmacy, one of the oldest pharmacies in Peoria. The structure of the Paramount Theater, now Peoria Theater, still stands to this day. It was destroyed by a fire and was later rebuilt as Fire Station No. 1 when the town was first incorporated.

There are also old houses in Peoria. On Northern Avenue is a house built in the 1880s when the town was still starting. The Kosier bungalow house is another house built on the original town site of Peoria. It was erected in 1912 and is located on 8210 W. Madison Street. It was owned by the Kosier family, who also ran the Kosier Hardware Store, which was another historic establishment during the late 1910s. Several old houses in Peoria are well-known for their beauty and traditional designs. The Sosnoskie House on 8210 W. Monroe Street was built in 1905 and is the oldest remaining residence in the old town site.