Contact us for a free consultation, today.
Sun City Pest Control
Local - Our Sun City pest control expert knows how to control Sun City pests
Honest - We are family owned and operated, and we take great pride in our Sun City pest control business
Reliable - We value your time and take every pest control job we do seriously, no matter the size of your home or office
Estimates - All Sun City pest control estimates are free, and every job is backed up with our 30 Day Guarantee
Discount - Active duty military get a 10% discount on all Sun City pest control services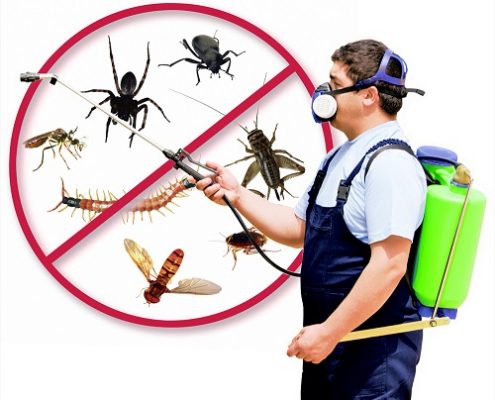 Insects, termites, rodents, spiders and other pests put you, your family, and your Sun City home at risk. Once pests become established it can be a nightmare trying to get rid of them, and if you've ever attempted your own Sun City pest control then you already know that professional help is essential. With more than 17 years of Sun City pest control experience, Justin Barton, the owner of Barton Family Pest Control, has knows how to control the most stubborn pests. Personalized care backed up with a 30 Day Guarantee ensures that you eliminate pests from your home at a far better price than the big Sun City pest control companies can offer. You can also trust Justin to treat your home like it's his own whenever you use his Sun City pest control services. Don't let insects and other destructive pests wreak havoc on your home and family. Contact the most trusted Sun City pest control expert today and find out how we earned the motto, "Local, Honest, and Reliable."

Trying to control pests on your own will likely end up in failure. Spiders, ants, crickets, roaches, and many other common Sun City pests can quickly swarm out of control, putting your family and your home at risk. In an attempt to save a few dollars, you can quickly find yourself facing far greater costs if your pest control efforts fail.


Let us handle your pest control needs
With 17 years of experience, Justin Barton of Barton Family Pest Control will keep your home pest-free at an affordable price. Contact today to find out more about our Sun City pest control services, and let us put our more than 17 years of experience to work for you.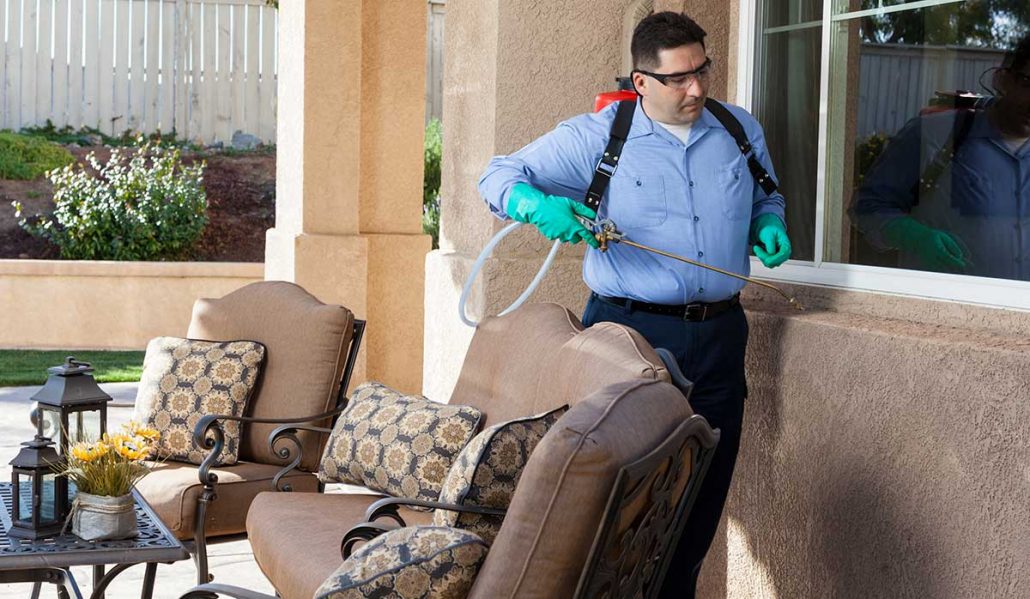 .
.

Sun City Tidbits

It's a well-known fact that in Arizona, golf courses are vast, lush, and beautiful. The most beautiful golf courses in the state can be found in many retirement homes in the country. After all, older active adults would love nothing more than to spend their days doing more leisurely activities. Retirement communities like Sun City Grand and Sun City West are home to some of the most lush and luxurious golf courses in the entire state of Arizona. However, these retirement towns wouldn't be around if it wasn't for the original Sun City, which was developed by Del E. Webb in the mid-20th century.

Sun City is an unincorporated town located within Maricopa County, Arizona. During the 2010 census, the community had a population of 37,499. Many of them were snowbirds, people from the northern regions of the country who migrated to the south to retire. Delbert Eugene Webb was a famous American real estate developer who envisioned a community dedicated to the leisure of active adults around 55 years old and older. Sun City has spent 50 years providing entertainment, quality medical care, and a higher standard of living for its residents.

Webb's company conducted the Sun City open house on January 1, 1960. There were only five houses, one shopping center, a recreation center, and a golf course at the time. Over 100,000 people attended the event, and it was more than the Del Webb Development Company expected. The turnout was so huge that the Times magazine featured the story. Another interesting thing with Sun City's history is that it was built on the area that was once the original location of the ghost town Marinette. The success of Sun City resulted in the development of satellite retirement communities along the area like Sun City West, Sun City Grand, Sun City Anthem, and Sun City Festival.

During its first open house, Webb's community was able to sell 237 homes, which amounted to $2.5 million in sales. The company's goal was to sell around 1,700 homes during the first year of operation, but their records exceeded their expectations. Over 2,000 homes were sold in Sun City, Arizona. In the 1960s, Sun City was an exemplary community that was known for its friendship and close-knit relationships. In fact, many people who now reside in Sun City were the descendants of those who first lived in Sun City back when it was first opened to the public.

Sun City only started with basic centers, but when the population grew, the town also added new entertainment centers, shops, restaurants, and healthcare centers. The first church in town was the United Church of Sun City and its first long-term care was the Sun Valley Lodge. The Hi-way House was the first hotel in this retirement community. It also served as a restaurant and apartment for those whose Sun City homes were still being constructed. It also served as the main office for Del Webb.

The land on which Sun City was built was owned by James G. Boswell. His foundation donated $1.2 million to the community and this allowed the town to erect the Boswell Hospital. It is now the Banner Boswell Medical Center on 10401 W. Thunderbird Boulevard. To serve Sun City and nearby neighborhoods, the Banner Boswell hospital improved and expanded its array of services. Recently, it was recognized as one of the Top 100 Hospitals in the entire United States of America.

Aside from the hospital care, Sun City offers senior housing options for its residents. As a retirement community, it offers the best long-term care for the locals. Residents only need to purchase an RCSC (Recreation Centers of Sun City) membership card to get the most out of living in Sun City. The senior housing options open to people living in Sun City include independent living, assisted living, continuing care, memory care, skilled nursing and rehabilitative care, gourmet dining, and life-enriching activities.

If you want a more luxurious experience when it comes to senior living, check out the El Dorado of Sun City. It's located on the south shore of Viewpoint Lake and is surrounded by shopping malls, country clubs, medical centers, and recreation complexes. You'll even find parks and establishments where you can play tennis, golf, and many more. The Banner Boswell Medical Center is also located just nearby. The El Dorado Condominiums offers a resort-style kind of living. You can get a lakefront or courtyard spot and the rooms come with lovely Victorian furniture. Aside from the great views, you get weekly housekeeping services, chauffeured transportation, fitness programs, and a free meal (whether that's breakfast, lunch, or dinner) once a day at the El Dorado common dining room.

At Sun City, you don't have to spend your twilight years sad and alone. There are many clubs you can join in town. They can focus on fitness activities, the performing arts, and even board games. For example, you can even join the Backgammon Club of Sun City at Lakeview Center. You can even join hobby clubs like the Birding Club, RV Club, Vintage Vehicle Club of Sun City, and Camera Guild, among others. If you want to socialize, you can even join the Handi-Capables, Fairway Readers, Gourmet Social Club, Best Friends Dog Club, and more. This just proved that you'll never get bored throughout your entire stay in Sun City.