Contact us for a free consultation, today.
Sun City West Pest Control
Local - Our Sun City West pest control expert knows how to control Sun City West pests
Honest - We are family owned and operated, and we take great pride in our Sun City West pest control business
Reliable - We value your time and take every pest control job we do seriously, no matter the size of your home or office
Estimates - All Sun City West pest control estimates are free, and every job is backed up with our 30 Day Guarantee
Discount - Active duty military get a 10% discount on all Sun City West pest control services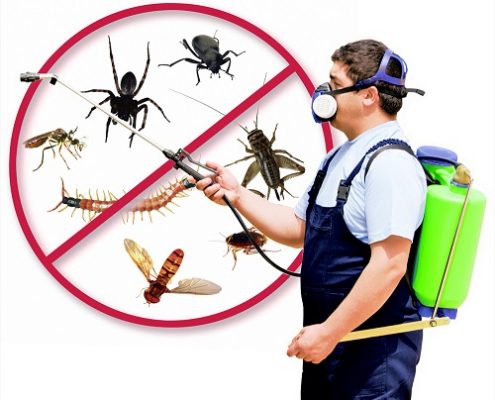 Insects, termites, rodents, spiders and other pests put you, your family, and your Sun City West home at risk. Once pests become established it can be a nightmare trying to get rid of them, and if you've ever attempted your own Sun City West pest control then you already know that professional help is essential. With more than 17 years of Sun City West pest control experience, Justin Barton, the owner of Barton Family Pest Control, has knows how to control the most stubborn pests. Personalized care backed up with a 30 Day Guarantee ensures that you eliminate pests from your home at a far better price than the big Sun City West pest control companies can offer. You can also trust Justin to treat your home like it's his own whenever you use his Sun City West pest control services. Don't let insects and other destructive pests wreak havoc on your home and family. Contact the most trusted Sun City West pest control expert today and find out how we earned the motto, "Local, Honest, and Reliable."

Trying to control pests on your own will likely end up in failure. Spiders, ants, crickets, roaches, and many other common Sun City West pests can quickly swarm out of control, putting your family and your home at risk. In an attempt to save a few dollars, you can quickly find yourself facing far greater costs if your pest control efforts fail.


Let us handle your pest control needs
With 17 years of experience, Justin Barton of Barton Family Pest Control will keep your home pest-free at an affordable price. Contact today to find out more about our Sun City West pest control services, and let us put our more than 17 years of experience to work for you.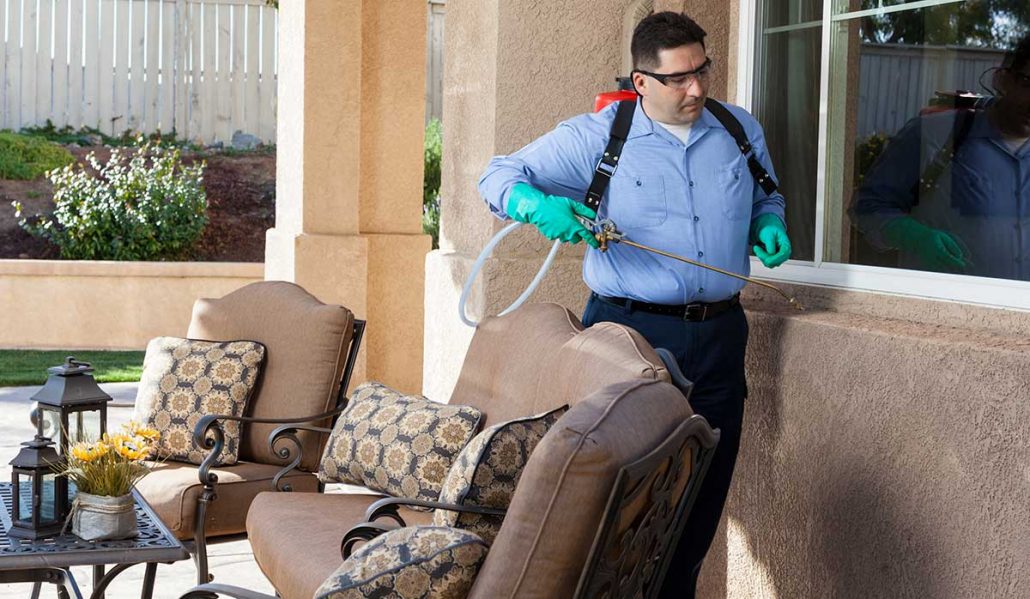 .
.

Sun City West Tidbits

Just adjacent to the City of Surprise in Maricopa County, Arizona is one of the finest retirement communities in the country, Sun City West. It's well-known for its beautiful golf courses and its fully equipped recreation centers for its residents who are usually older adults aged 55 years and above. During the 2010 census, its population was recorded at 24,535. Sun City West came about after the success of the original Sun City, a retirement community established by the Del E. Webb company.

The first Sun City was opened to the public on January 1, 1960. It only had five homes, but over 100,000 prospective buyers had turned up at the open house. This prompted Webb to expand his initial plan. Through the years, he had built several Sun Cities for elders looking to retire in the south. Many of them are snowbirds, older people who come from the north but would like to retire in the southern states of the country. Sun City West was the second community Webb's company built in the late 1970s. Later, Webb would go on to build Sun City Grand in the 1990s, the Sun City Anthem in 1999, and the Sun City Festival in 2006.

John Meeker was the president of Webb's company at the time of Sun City West's birth and he had envisioned an "Emerald Valley" to be the focal attraction of the new retirement town. He wanted to the community to be the home of the grandest and largest golf course in Arizona. He also wanted to build the largest private recreation facility in Sun City West. In 1997, more than 31,000 people from all over the country and even Canada bought homes in Sun City West where they enjoyed large recreation centers and beautiful golf courses.

If you're an avid golfer, it's best to retire in Sun City West, which operates around seven verdant golf courses. The seven includes four championship golf courses and three executive-length courses. You'll be surprised to know that the Grandview course was the host for the LPGA Legends golf tournament from 2012 to 2014. It is a par 72 championship golf course on 14260 W. Meeker Boulevard. It's Sun City West's longest and most difficult course and its Pro Shop has all the best brands at reasonable prices.

The Deer Valley golf course on 13975 W. Deer Valley Drive was designed by Greg Nash and Billy Casper. It's the newest championship, regulation-length golf course. The Deer Valley course is the shortest among the lush golf areas in Sun City West. It is best for newcomers and those who want an easier golf game. The Echo Mesa golf course on 20349 North Echo Mesa Drive is an executive course with a lake. It's perfect, not only for a golf match, but for a picnic and a family outing, especially since it is also the center of the town's Swan and Wildlife Program. The Pebblebrook course on 18836 North 128th Avenue was Sun City West's first golf course and it is home to some lakes and creeks that make the area more breathtaking.

The Stardust golf course, meanwhile, is a par 60 executive course on 12702 W. Stardust Boulevard. It was the first executive course created in Sun City West and it is well-known for its traditional style. The Trail Ridge course on 21021 North 151st Avenue was designed by Billy Casper. As a regulation course, it is considered difficult and challenging. The Desert Trails is a par 61 executive course on 22525 N. Executive Way and it offers golfers the chance to use all clubs since it has seven par 4's, making golfing in Sun City West both relaxing and challenging. You'll also find Briarwood, a private country club with a swimming pool, golf courses, and tennis courts. On the opposite end of the spectrum is the Hillcrest, a public golf course that has hosted the PGA and LPGA tournaments.

Aside from playing golf, you can also bike around Sun City West. The town's bike path will take you all over the community's boundaries and around its golf courses. You can start from the traffic signal on W. Meeker Boulevard and follow the path to the next traffic light on W.R.H. Johnson Blvd. From there, you take N. Limousine Drive and turn right along W. Heritage Drive. You'll get to N. 151st Avenue until you find the route along W. Deer Valley Drive. From there, take the N. Executive Way around the Desert Trails Golf Course. You'll also be able to pass by the Corte Bella Golf Course, and you can even get off the path to drop by the Briarwood Country Club and the Hillcrest Golf Course.

Sun City West offers an array of entertainment centers and various events that will keep its residents happy. The Arizona Broadway Theater offers live music, performances, musicals, and more. The West Valley Symphony performs five concerts every year during November until March at the Valley Vista Performing Arts Center. The Heard Museum, which is just 45 minutes away, is a great place to learn about Native American art and culture. Older residents who are active adults can enjoy everything Sun City West has to offer when it comes to entertainment, sports, and culture.