Contact us for a free consultation, today.
Surprise Pest Control
Local - Our Surprise pest control expert knows how to control Surprise pests
Honest - We are family owned and operated, and we take great pride in our Surprise pest control business
Reliable - We value your time and take every pest control job we do seriously, no matter the size of your home or office
Estimates - All Surprise pest control estimates are free, and every job is backed up with our 30 Day Guarantee
Discount - Active duty military get a 10% discount on all Surprise pest control services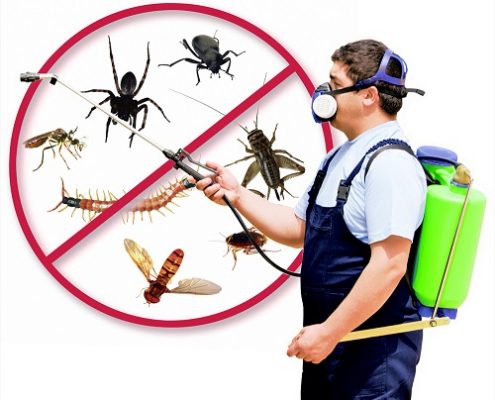 Insects, termites, rodents, spiders and other pests put you, your family, and your Surprise home at risk. Once pests become established it can be a nightmare trying to get rid of them, and if you've ever attempted your own Surprise pest control then you already know that professional help is essential. With more than 17 years of Surprise pest control experience, Justin Barton, the owner of Barton Family Pest Control, has knows how to control the most stubborn pests. Personalized care backed up with a 30 Day Guarantee ensures that you eliminate pests from your home at a far better price than the big Surprise pest control companies can offer. You can also trust Justin to treat your home like it's his own whenever you use his Surprise pest control services. Don't let insects and other destructive pests wreak havoc on your home and family. Contact the most trusted Surprise pest control expert today and find out how we earned the motto, "Local, Honest, and Reliable."

Trying to control pests on your own will likely end up in failure. Spiders, ants, crickets, roaches, and many other common Surprise pests can quickly swarm out of control, putting your family and your home at risk. In an attempt to save a few dollars, you can quickly find yourself facing far greater costs if your pest control efforts fail.


Let us handle your pest control needs
With 17 years of experience, Justin Barton of Barton Family Pest Control will keep your home pest-free at an affordable price. Contact today to find out more about our Surprise pest control services, and let us put our more than 17 years of experience to work for you.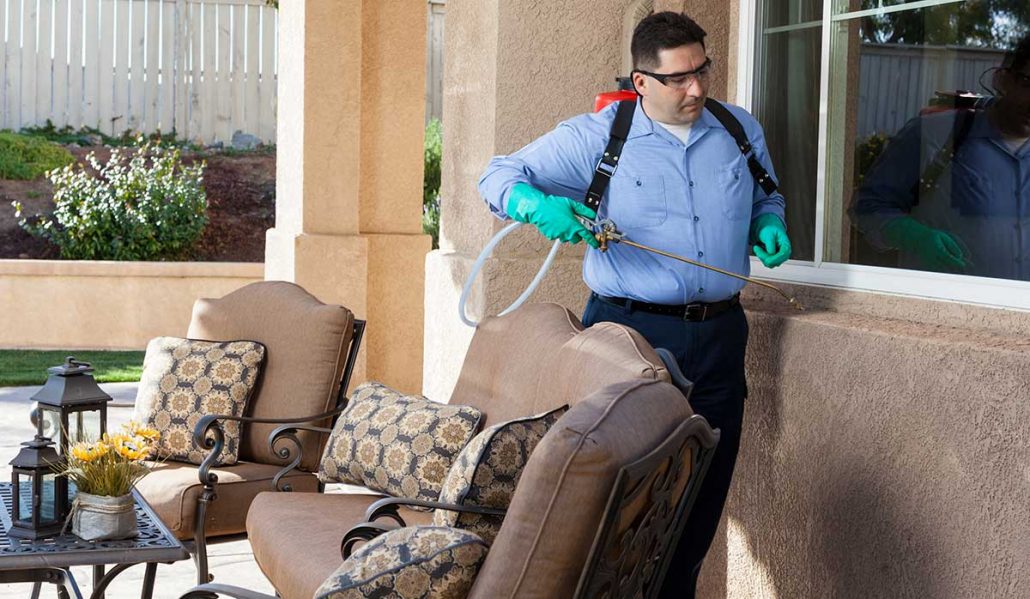 .
.

Surprise Tidbits

According to WalletHub's 2016 survey, the top five fastest growing city in the United States was the City of Surprise. In 2014, it was part of the Top 10 Safest Cities in the entire country, according to Parenting Magazine. Surprise has a lot of things going for it. Its population continues to increase. During the 2010 census, it had 117,517 residents. Fast forward to 2016, it had an estimate of 128,182 locals. Many find Surprise to be a great place to live in. It has many urban entertainment centers, but its Old West charm and beautiful suburbs make it an ideal haven for families, couples, and singles living the city life.

What's surprising is that the city got its name from its founder, Flora Mae Statler, who said that she would be surprised if the land she bought turned into something valuable. She had no idea what her small town would be like some years down the line. The city started in 1938 with only a one-mile-square piece of land with a few houses and a gas station. The town grew and the town expanded to include other plots of land. It was eventually incorporated into a city in 1960 and continued to experience a large growth in numbers from the 1990s to the early 2000s when older adults retired to Sun City Grand, a retirement community established within Surprise.

Presently, Surprise City has 108 square miles of incorporated land, with 302 square miles of planning area. There are many things to do in Surprise. In fact, it is home to some of the largest establishments in the entire country. Surprise is where you can find the 10,562-square-foot Aquatics Center, as well as the 20,000-square-foot Maricopa County's Northwest Regional Library, which reportedly cost $5.5 million to complete.

Surprise offers its residents endless events and celebrations every week. The city supports arts education and you'll be able to see various public artworks in every inch of Surprise. Some of the art pieces you'll find in the city are the "Always There, Always Ready" bronze obelisk at the Fire Station No. 301, which is located on the Original Town Site of the early days of Surprise. The obelisk was created by Joe Tyler and is dedicated to the city's brave firefighters. The Heritage Tree by Connie Whitlock and some residents of Surprise is a mosaic tree whose leaves depict where the artists lived before moving to Arizona. It's like a dedication to the many people who moved to Arizona to be part of the Surprise community.

The Learning Tree is another masterpiece by Joe Tyler. It can be seen at the Northwest Regional Library grounds. It's a welded tree that stands at 27 feet high. The tree provides shade to a 10 by 14-foot book structure and benches. Speaking of benches, Connie Whitlock provided another artwork for Surprise. It was a memorial bench at the Surprise Senior Center on 15832 N. Hollyhock Street and was commissioned by the family of a 100-year-old female Surprise City resident who resided at the senior center. There are many more art pieces sprinkled all over Surprise City. Finding them and learning about their history and background is half the fun.

Every second Sunday during the fall or spring, Surprise hosts a city-sponsored concert at the Surprise Community Park on 15953 North Bullard Avenue. There are live music events, booths that sell food and drinks, and other fun and games. At the Surprise City Hall, you'll also be able to see a rotating display of paintings and sculptures by local and international artists. The Del E. Webb Center for the Performing Arts is a large theater that can seat over 600 visitors. It's where you'll be able to see performances by famous theater companies.

You won't go hungry in Surprise. There are family-owned restaurants, retailers, popular food chains, and unique bar and grills that will excite your taste buds. It's also home to the Kansas City Royals and the Texas Rangers who do their spring training at the Surprise Stadium on 15930 N. Bullard Avenue. There are also several gold courses within the city and nearby where you can play. You can go to the Happy Trails Resort and play at the Great Eagle Golf Course or you can visit Sun City Grand, which is home to several beautiful golf courses in the entire state. You can play at the Cimarron Golf Course, Desert Spring Golf Course, and Granite Falls Golf Course.

Surprise also has several parks and recreation centers for people who want to relax under the sun. The Dog Park offers a drinking fountain for pets and their owners, two shaded ramadas, picnic tables, and a beautiful landscape that you and your four-legged friend can enjoy. The Surprise Aquatics Center has two slides, a vortex whirlpool, a competition pool, a diving well, and a splash pad. The park at Hollyhock Street also has a water spray pad, a slide, and a 3-lane pool. At Surprise, there's always something fun to do.